Learn About Nutritional Cleansing
Customer Service
Terry Kurtzer
Associate No.
9228324
Arizona
480-880-9777
Toll Free
1-877-877-8111
PRODUCT B
ANTI-AGING TELOMERE SUPPORT
Go beyond surface symptoms to target the ultimate causes of aging.
This is the revolutionary product your body's been waiting for.
Before we begin, let me explain. We all know there's a lot of an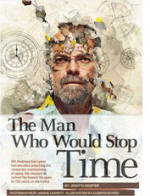 ti-aging claims being made.
Some have merit, but most... well you know.
Product B is based on sound science and many in my company have had amazing results. It was produced by Dr. Bill Andrews who teamed up (luckily) with the master formulator for my company's products, John Anderson.
You can read the Popular Science Article Here
Dr. Andrews is the chief scientist and owner of Sierra Sciences, a leader in the Telomere Support Research. His motto is "Cure Aging or Die Trying" Many of you know me and my remarkable results, if you don't, you won't believe me anyway.
So take a few minutes and watch the short videos to explain the science. Then, I have permission to advise you to do your due diligence and research Dr. Bill Andrews, John Anderson, Telomere Support and Telomerase.
August 2011: Isagenix Introduces Product B
What are telomeres, telomerase and how do they affect aging?
How does Product B work?

The science behind Product B goes beyond the symptoms of aging to target the ultimate source of aging. The latest research suggests quality of life can be a direct result of cellular performance, and more specifically, the role of telomeres in cellular aging and health. Product B, especially when combined with the Isagenix Systems, is uniquely designed to offer what Isagenix believes to be the best telomere supporting product on the market.


Is Product B safe?

The safety of all Isagenix formulas is ensured by careful evaluation of dosages and quality analysis of every individual ingredient. We also follow all Good Manufacturing Practices and exceed them through a Finished Product Safety verification program. The safety assessment includes a thorough evaluation of dosages backed by long-term studies in adults, the testing of raw materials before manufacturing, and Finished Product Safety verification by way of testing through independent contract laboratories. Our process for continual quality analysis is not widely adopted by the industry, but our commitment to safety and quality means Isagenix makes no compromise on the integrity of our products.


How do you take Ageless Essentials with Product B?

The daily packs consist of take-anywhere A.M./P.M. packets, which should be taken at corresponding times of the day for optimal absorption. The A.M. packet should be taken with breakfast (preferably with an IsaLean® Shake) and the P.M. sleeve should be taken in the evening with dinner.


Product B Benefits
·
When used as part of the Isagenix system, Product B Antioxidants plus Telomere Support provides what we believe is the most powerful telomere support on the market.
·
Protects against oxidative stress, which accelerates telomere shortening
·
Fights free radicals
·
Contains a full spectrum of natural bioactive antioxidants to help protect you from harmful free radicals that can accelerate aging and contribute to poor health.
·
Is a proprietary, scientifically-advanced formula of antioxidants for protecting telomeres, and promoting higher antioxidant enzyme defenses
·
Helps maintain youthful function of cells and healthy telomeres.
·
Helps you regain and maintain a more youthful vitality.
Here's a quick link to Stayoung.info
for complete videos and information on Product B
Check out all the Product B offers available now:

Just click on the links below to anything that catches your eye. They will take you to my corporate site where you can browse, get pricing and order if you wish. They will open up in a new page so you won't get lost if you want to come back.

If you decide to order, please remember to use the 'Sign Up and Save' option. It's like the Membership Stores we all use and can save you more than the membership on your first order. Or just click the 'Call Me' button at the bottom of the page.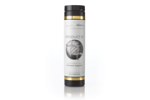 Product B
Product B positively supports telomere health by combining scientific breakthroughs in telomere support and the benefits of antioxidants in youthful aging. Product B helps maintain youthful function of cells and healthy telomeres so you can live a longer, healthier life.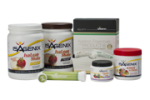 Pillars of Health Maintenance System with Product B
The Pillars of Health systems are specifically designed to combat the root mechanisms of aging using a smart, flexible, long-term program. These systems help you enjoy higher energy, lean body mass, youthful aging and an overall healthier lifestyle. Shakes now available in Canisters (shown) or Individual Packages.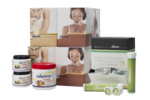 Total Health and Longevity System with Product B
The Total Health & Longevity System helps slow the progressive degeneration of the body, supports cardiovascular health and safe and effective weight loss with Ionix® Supreme, Cleanse for Life®, IsaLean® Shake, Ageless Essentials with Product B and two 2-Day Cleanse Support Kits. Isalean Shakes Available in Canisters or Individual Packages. (shown)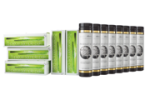 Product B President's Pak
If you're ready to jumpstart your telomere health and build your Isagenix® business, this pak has everything you need for youthful aging and business building.
Please Note: Not available online, you must call to order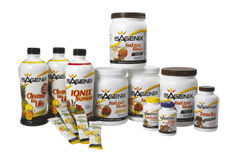 10% Discount on Product B with any System or Pak
Order any package not containing Product B and get a 10% Discount by adding a bottle to your order. This applies only to initial orders.